Welcome to the ICP Shanghai
ICP Shanghai 2023 is a highly significant academic conference, marking a pivotal event since the global pandemic. This conference provides an exceptional opportunity for engaging in direct in-person interactions with esteemed international specialists in the field of prosthodontics while offering the privilege to attend lectures delivered by prominent figures within this domain.
Scheduled to take place from the 14th to the 17th of October 2023, ICP Shanghai 2023 serves as the central venue for the 20th ICP conference. The conference program spans four days, commencing on Saturday and concluding on Tuesday. Each day will feature presentations delivered by specially invited speakers, which will be followed by interactive Q&A sessions. The program will also incorporate a Poster Session, a welcome reception, a president reception, the ICP business meeting, and a gala banquet.
Shanghai, the beautiful dynamic city of China is renowned for its enriched diverse cultures, histories, and commercial developments. Due to its geological advantage in central China and the well-preserved historical developments, Shanghai has become China's gateway to the world for foreign investments and international affairs, as well as been chosen to be the host city of World Expo 2010. Overall, Shanghai represents the fusion of traditional and modern China.
Shanghai is comprised of two areas divided by the Huangpu River. The older town on the west bank is known as Puxi, while the rising new district on the east is the Pudong New District. These two areas of Shanghai are well-integrated, providing Shanghai with a traditional Chinese ambience but also has her unique foreign flair that no other China city can compare to. The erected skyscrapers, bustling traffic, fast-paced lifestyle, and glamorous night activities continually draw people to this booming city. Shanghai is an excellent city whether you are here for business or leisure. The contemporary Oriental Pearl TV Tower, beautiful Yuyuan Garden, vivid Huaihai Road and Nanjing Road plus many other Shanghai spots will assure you a memorable Shanghai travel.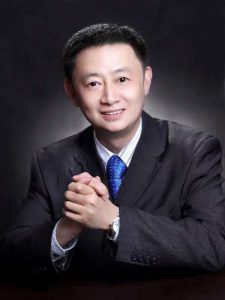 Xinquan Jiang
Co-President of the International College of Prosthodontists
President elected of Chinese Prosthodontics Society
Vice President of Chinese Stomatological Association
Discipline leader of the Prosthodontics Department, Shanghai Ninth Peoples Hospital
Dean of the School of Dentistry, Executive Dean of the College of Stomatology
Shanghai Jiao Tong University